Alison Barclay
I can't praise my surgeons and hospital staff more highly. Without their knowledge and skills I would not be here, and for that I am ever thankful.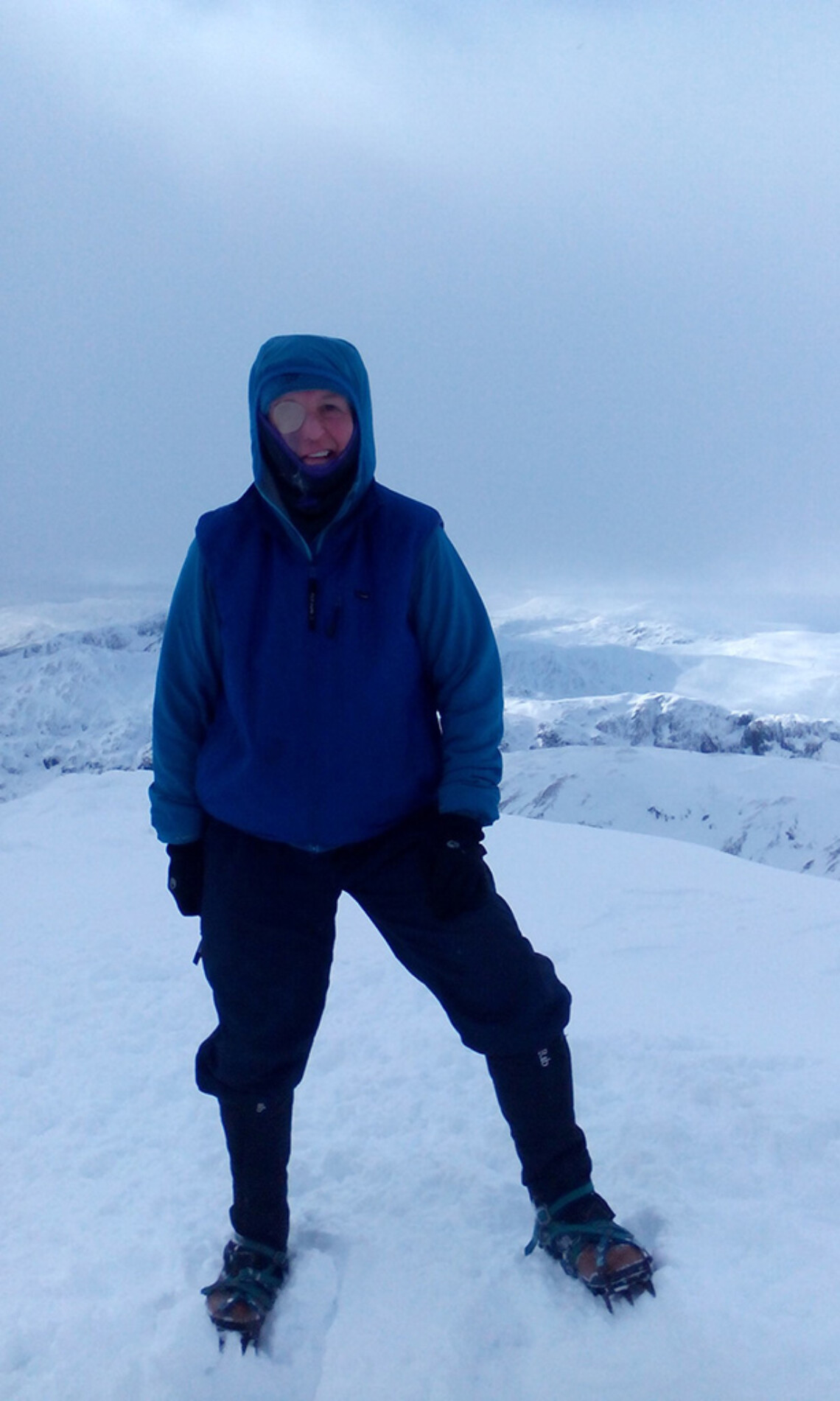 In November 2011, I discovered some swelling in my upper right jaw. I didn't think anything of it at the time, but I booked an appointment to see my dentist and he extracted a tooth. Several weeks later the swelling was still there, so I went back to the dentist, who extracted another tooth. However, the problem persisted and after two more dentist appointments, a trip to my GP and a round of antibiotics, I was finally booked in for an emergency appointment at the Edinburgh Dental Hospital in January 2012. At that appointment they took a sample from my jaw; a week later on January 25, 2012, I was told that I had a cancerous tumour in my sinus.
Following my diagnosis, two of my relatives and I met with a team of doctors who informed me that I required extensive surgery. I was 59 at the time, and I was very anxious to have the operation as soon as possible. It was explained that I needed to have my cheek bone and right eye removed; my new bone would be reconstructed from my hip. My surgery was promptly set for the end of February.
During my surgery, I was fitted with a tracheostomy which allowed me to breathe, and I was fed through a tube into my stomach. The two nights following the operation were tough; I frequently felt suffocated as I struggled to breathe. Additionally, I had to be kept in a room at a very high temperature in order to encourage healing between my new bone and the existing tissue. The sweltering heat certainly did not help with my breathing while I was in hospital.
After two weeks in the hospital I recovered quite quickly, and I was soon able walk with a stick and manage a short staircase by the time I went home. My next battle began immediately, as I was scheduled to start a six week course of radiotherapy. During this period I also had two overnight sessions of chemotherapy which I was told would increase my chances of survival by 6–8%.
The days during treatment were long and exhausting, and were not without their scares. During one radiotherapy visit, I mentioned to the cancer nurse that I had a swollen ankle. An ultrasound revealed a blood clot in my leg – I then had to give myself daily injections for six months to disperse the clot. Additionally, I also had the usual side effects of radiotherapy and chemotherapy: consistently being tired and sick.
After my six weeks of radiotherapy and chemotherapy were finished, I was largely left to my own devices in coming to terms with the huge changes to my lifestyle. There was no support group, so I used a book called 'Anti-Cancer' as a basis to alter my diet, and from that point on I ate very little meat, lots of fruit and fish and cut out alcohol completely. After my treatment I started walking as soon as possible, with the aim of being able to regain enough fitness to resume my hobby of hill climbing; within a few months I accomplished this goal!  
I could not have made it through this experience without the support of my husband, other family members, friends and neighbours who visited regularly. Oh and of course I could not forget my cats!
For the next two years I visited the hospital on a bi-monthly basis to see my surgeon for regular check-ups. After two years, my scan showed there was no recurrence of my cancer! My doctor told me that at this stage my cancer was unlikely to recur, and I was overjoyed!
As I sit here today and reflect upon my journey from my initial diagnosis to where I am today - very likely cancer free - I can't help but think there are a number of lessons to be learned. That being said, I can't praise my surgeons and hospital staff more highly. Without their knowledge and skills I would not be here, and for that I am ever thankful.