Trahanas with Broccoli, Almonds and Wheatgrass
Trahanas with Broccoli, Almonds and Wheatgrass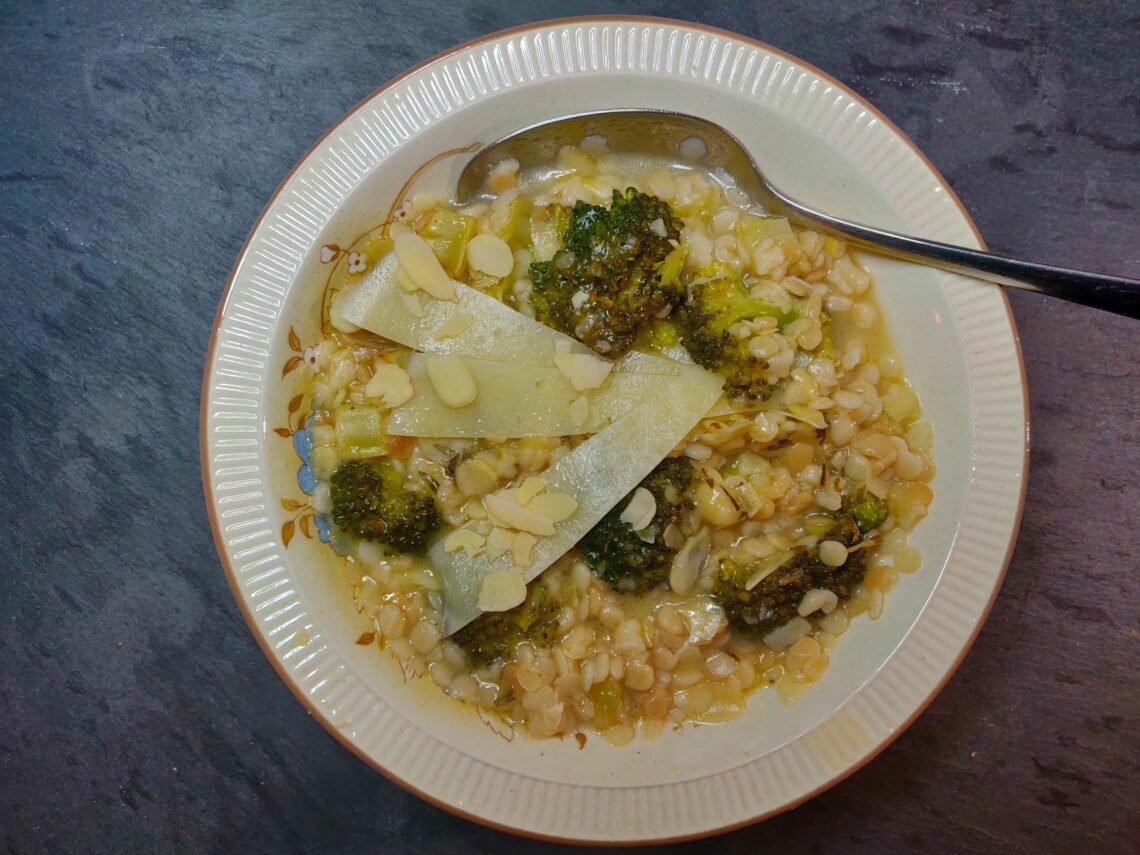 During the 2018 MakeSense Campaign in Greece, the Hellenic Cancer Federation approached the 2018 Greek MasterChef Timoleon Diamantis and asked him to prepare a recipe for the Head & Neck Cancer patients. The chef studied the needs of the patients and provided the following recipe.

Hellenic Cancer Federation - ELLOK
Ingredients
200g trahana (you can use couscous alternatively)
80g broccoli florets in  bite-size pieces
40g broccoli stems cut in cubes
1 lime
6 tablespoons olive oil
15 almonds soaked in water
4 tablespoons grated graviera (greek type gruyère)
2 pinches of wheatgrass
700-800g stock or water  
Cooking instructions
Heat olive oil in a non-stick pan or saucepan and, once warmed up, add the cubes from the broccoli stems. Then add the trahana and sauté for 30 seconds. Add the stock/ water gradually in 4 doses. When the trahana starts getting thicker, add the broccoli, the peel and juice of half a lime and the cheese. Remove from the heat, add salt and stir to bind. Finish the dish by sprinkling with the wheatgrass, the chopped almonds. You can also add a little pepper, if you want.
The meal should be a liquid, but not as thin as a soup.
Note: Soak the almonds whole and then finely chop them.
Nutritional Information
| | | |
| --- | --- | --- |
| Kcal | 563 | |
| Protein (g) | 16 | |
| Lipids (g) | 35 | |
| Carbohydrates (g) | 42 | |
| Sugars (g) | 0 | |
| Fibre (g) | 4 | |
| Salt (mg) | 1.5 | |