David Stanbury
If I can now help raise awareness of head and neck cancer, and improve levels and knowledge of treatment across the UK, that can only be a good thing.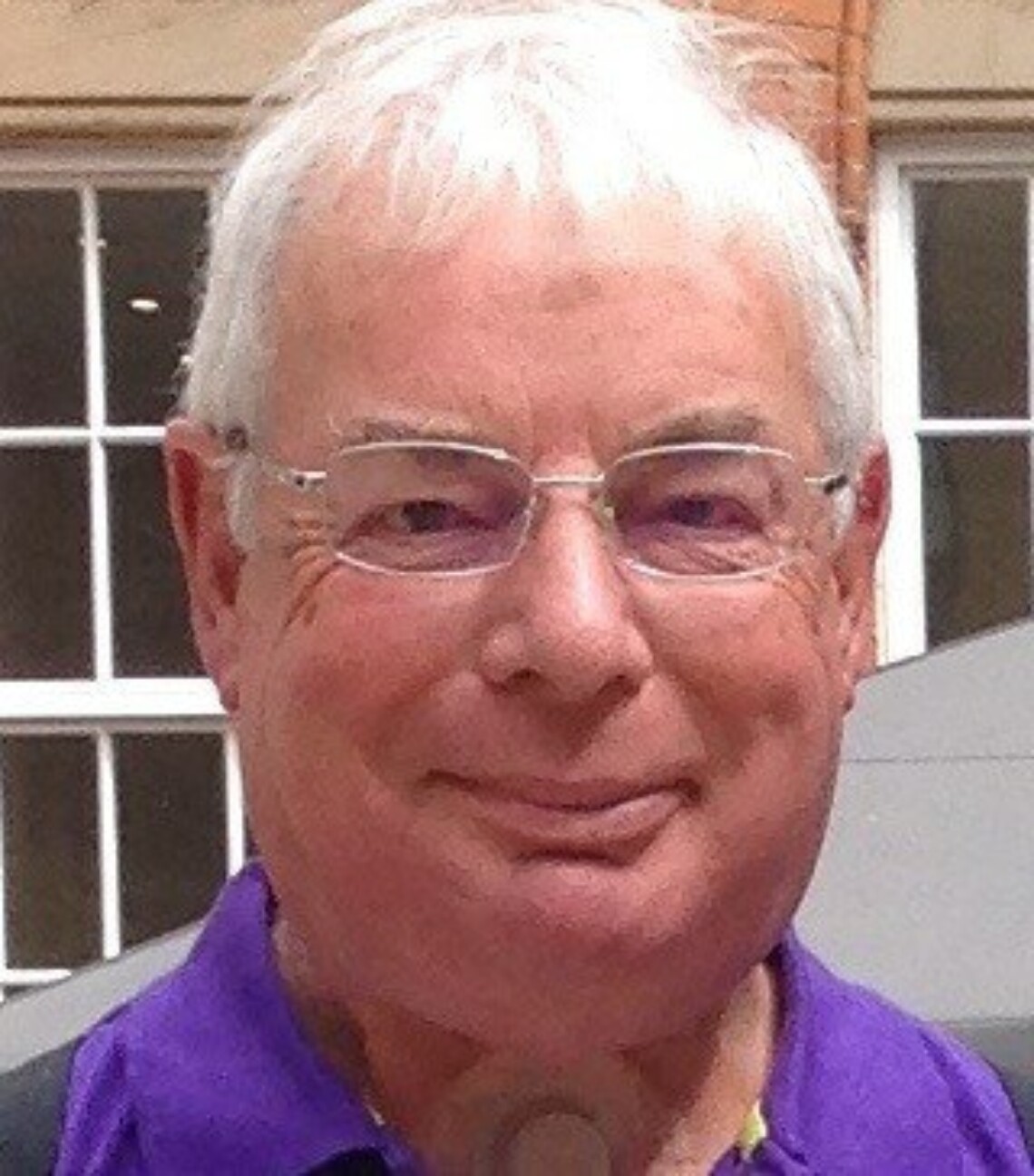 In August 2009, my wife and I went on our first ever cruise to the Baltics to celebrate our Ruby wedding anniversary. The cruise itself was a lovely experience, despite the weather, and we visited some beautiful countries and ate delicious local food. However, during the on-board evening entertainments, I noticed I had difficulty singing, but didn't say anything about it. As a retired music teacher with a lot of singing experience, I should perhaps have realised that something was wrong – but the problem tended to come and go. In my mind I felt it was a case of persistent laryngitis, but in January of the following year – some five months later – I went to see my GP.
I was immediately referred to my local hospital for the issue to be investigated. The consultant to whom I had been referred to examined me under anaesthetic and found a polyp that could be lasered, which needed to happen twice. Later evidence showed malignant changes. The problem was that some pain persisted and I discussed this with a very helpful and supportive speech therapist who was working with me. As a result of her discussions with the consultant, I was referred to the regional centre for radiotherapy. By this stage the head and neck consultant told my wife and I that it was laryngeal cancer – but did not expand on that. The oncology consultant was quite adamant that 35 sessions of radiotherapy were necessary. That course ended just before Christmas 2010 and proved to be unsuccessful; the pain not only persisted but intensified considerably. At this point the head and neck consultant to whom I had initially been referred to, decided to refer me to Mr Pracy at the Queen Elizabeth Hospital, Birmingham (QEHB). My reaction to radiotherapy was not good – the skin on my chest was very burned and my speech therapist explained that my throat would be even worse. Had my wife not been able to dress the affected area I believe that I would have been admitted to the hospital.
I was then referred to QEHB for a total laryngectomy, and in August 2011 I was admitted. By this time, the pain was becoming quite acute, making sleep difficult even though I was regularly taking powerful prescribed painkillers. I think both my wife and I felt the pain must have been caused by a brain tumour; fortunately that was not the case. The surgical procedure went well, but my recovery was tougher than expected. During the procedure, the QEHB consultant discovered a huge area of infection, which was mainly caused by a persistent fistula. I subsequently spent the next ten weeks in the hospital, benefiting greatly from their amazing care.
Eventually I went home and was taken care of by my wife; she is a trained nurse, and a QEHB nurse trained her to attend to my dressing. However, by the following February I had not fully recovered, and I was re-admitted to the hospital for a Peck's Flap procedure – I was in QEHB for a further four weeks. I had a number of infections while in the hospital – mainly fistulas – for which I was given very powerful antibiotics. I also revisited the theatre so that the areas of infection could be flushed out. It was not a good time; healing was so slow that I wondered at times if it would be successful. It was the care and support of family, friends and hospital staff that kept me going. Fortunately by April 2012, healing had taken place, and after nine months of using a tube feeding, I was able to eat again. Additionally, and importantly, for all this length of time I had been unable to speak, so all my communication needed to be written. I could listen to conversations, but not join in; I could go to friends who very kindly invited my wife for a meal, but I could not eat. I think it is important to remember that such times may be difficult for the patient, but they are also very difficult for carers. Following a successful swallow test in April 2012, I was able to eat again – and also able to talk again using a prosthetic valve, which for me has worked very well.
The level of care and support I have received from the staff at the QEHB – from consultants, nurses and speech therapists – was absolutely amazing. I am grateful to say their support continues to this day, though now I only need to see my consultant once a year, and speech therapists twice. My wife and I are now able to lead more or less normal lives. We are involved in charity work, I play golf and we visit family who live away, we have had holidays in the UK and abroad and I can happily say that life is good.
I am becoming more involved in the Makes Sense campaign, which is an initiative run by the European Head and Neck Society that aims to raise awareness of head and neck cancer and encourage earlier diagnosis. It's possible that if I'd acted quicker, some of what I went through may have been prevented, but who knows? If I can now help raise awareness of head and neck cancer, and improve levels and knowledge of treatment across the UK, that can only be a good thing.