FAQ Discussion Guide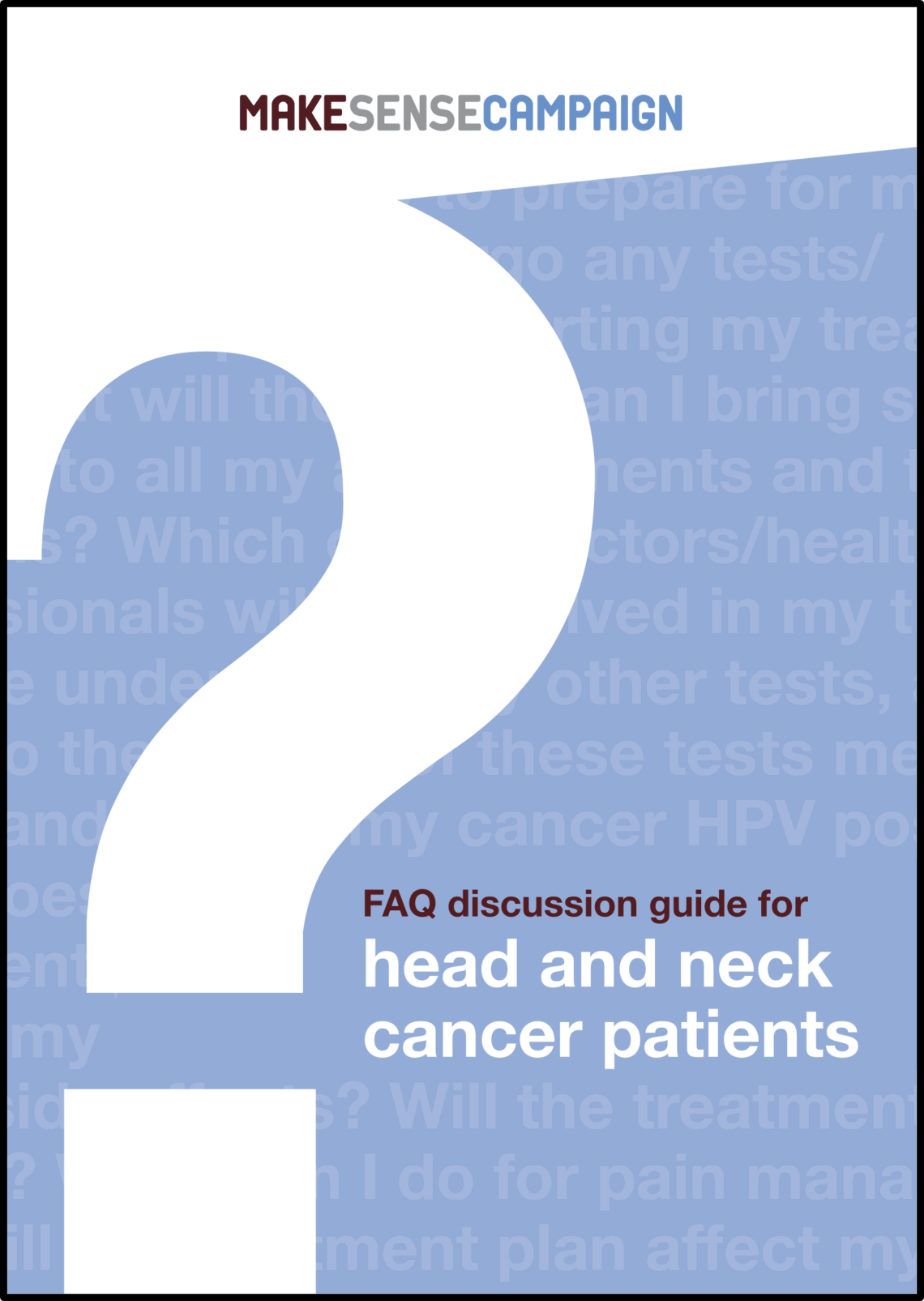 The weeks and months following diagnosis with head and neck cancer can be difficult as you navigate through the medical system. During this time, conversations with healthcare professionals can be intense and, sometimes, short, so it is important that you feel empowered to ask questions and get the answers you need to move forward.
This FAQ Discussion Guide, developed by the Make Sense campaign, has been created for head and neck cancer patients with the goal to support you following a diagnosis with head and neck cancer. Developed in collaboration with previous patients, survivors and caregivers, the guide features a comprehensive range of questions you may want to ask your doctors and specialists, as well as notes sections to record answers and important information.
We encourage that you pick and choose which questions you feel are applicable to you, as well as suggest you print out and bring the relevant sections of the guide to your medical consultations to make the transition through diagnosis to post-treatment as smooth as possible.
Download the guide:


Make Sense Campaign Faq Discussion Guide