후원

머크는 헬스케어, 생명과학, 기능성 소재 분야에서 과학과 기술을 선도하는 기업입니다. 암과 다발성 신경 경화증을 치료하기 위한 바이오 제약 치료요법부터 과학적인 연구와 생산을 위한 첨단 시스템, 스마트폰과 LCD TV용 액정에 이르기까지 약 5만 명의 직원들이 삶을 더 풍요롭게 하고 그 가치를 더 높이는 기술을 개발하기 위해 일하고 있습니다.
머크는 1668년에 설립된 세계에서 가장 오래된 역사를 가진 제약 및 화학 회사입니다.
현재 창립가문이 회사의 주요 주주로 대부분의 회사 주식을 소유하고 있습니다. 독일 다름슈타트에 본사를 둔 머크는 전세계적으로 머크라는 상호와 브랜드를 사용할 권리를 가지고 있습니다. 유일한 예외가 있다면 캐나다와 미국이며, 그 곳에서는 회사가 EMD 세로노, 밀리포어시그마, EMD 기능성 소재 사업부로 운영됩니다.

The Boehringer Ingelheim group is one of the world's 20 leading pharmaceutical companies. Headquartered in Ingelheim, Germany, Boehringer Ingelheim operates globally with 146 affiliates and a total of more than 47,700 employees. The focus of the family-owned company, founded in 1885, is researching, developing, manufacturing and marketing new medications of high therapeutic value for human and veterinary medicine. Social responsibility is an important element of the corporate culture at Boehringer Ingelheim. This includes worldwide involvement in social projects, such as the initiative "Making more Health" and caring for the employees. Respect, equal opportunities and reconciling career and family form the foundation of the mutual cooperation. In everything it does, the company focuses on environmental protection and sustainability.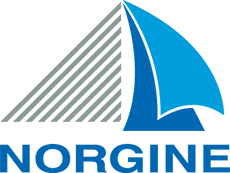 Norgine is a leading European specialist pharmaceutical company with a direct commercial presence in all major European markets. In 2016, Norgine's total revenue was EUR 368 million. Norgine employs over 1,000 people across its commercial, development and manufacturing operations and manages all aspects of product development, production, marketing, sale and supply. Norgine specialises in gastroenterology, hepatology, cancer and supportive care. Norgine is headquartered in the Netherlands. Norgine owns a R&D site in Hengoed, Wales and two manufacturing sites in Hengoed, Wales and Dreux, France.