Our Supporters

Merck is a leading science and technology company in healthcare, life science and performance materials. Around 50,000 employees work to further develop technologies that improve and enhance life—from biopharmaceutical therapies to treat cancer or multiple sclerosis, cutting-edge systems for scientific research and production, to liquid crystals for smartphones and LCD televisions.
Founded in 1668, Merck is the world's oldest pharmaceutical and chemical company. The founding family remains the majority owner of the publicly listed corporate group. Merck, Darmstadt, Germany holds the global rights to the Merck name and brand. The only exceptions are the United States and Canada, where the company operates as EMD Serono, MilliporeSigma and EMD Performance Materials.

The Boehringer Ingelheim group is one of the world's 20 leading pharmaceutical companies. Headquartered in Ingelheim, Germany, Boehringer Ingelheim operates globally with 146 affiliates and a total of more than 47,700 employees. The focus of the family-owned company, founded in 1885, is researching, developing, manufacturing and marketing new medications of high therapeutic value for human and veterinary medicine. Social responsibility is an important element of the corporate culture at Boehringer Ingelheim. This includes worldwide involvement in social projects, such as the initiative "Making more Health" and caring for the employees. Respect, equal opportunities and reconciling career and family form the foundation of the mutual cooperation. In everything it does, the company focuses on environmental protection and sustainability.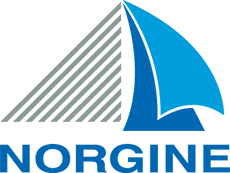 Norgine is a leading European specialist pharmaceutical company with a direct commercial presence in all major European markets. In 2016, Norgine's total revenue was EUR 368 million. Norgine employs over 1,000 people across its commercial, development and manufacturing operations and manages all aspects of product development, production, marketing, sale and supply. Norgine specialises in gastroenterology, hepatology, cancer and supportive care. Norgine is headquartered in the Netherlands. Norgine owns a R&D site in Hengoed, Wales and two manufacturing sites in Hengoed, Wales and Dreux, France.

Bristol-Myers Squibb is a global biopharmaceutical company whose mission is to discover, develop and deliver innovative medicines that help patients prevail over serious diseases.  Bristol-Myers Squibb is a differentiated company, led by our unique BioPharma strategy that leverages the reach and resources of a major pharma company paired with the entrepreneurial spirit and agility of a biotech firm. We work every day to deliver innovative medicines for patients with serious and life-threatening diseases.
Each day, our employees around the world work together for patients – it drives everything we do. We are focused on helping millions of patients around the world in disease areas such as oncology, cardiovascular, immunoscience and fibrosis. Through our R&D organization, we have built a sustainable pipeline of potential therapies, and actively partner to access external innovation to broaden and accelerate our work.
As global citizens, we work sustainably, responsibly and seek to give back. Through the Bristol-Myers Squibb Foundation, we promote health equity and strive to improve health outcomes of populations disproportionately affected by serious diseases and conditions, giving new hope to some of the world's most vulnerable people.